Romance in the Twenty-First Century
There are some things that defy rational explanation...
Welcome to Whiterock, Oregon, where Sally Carruthers nurses her dying father, and dreams of the day she can go back to her real life. Where Gus Loring seeks forgetfulness, but to find it, he'd have to do the impossible and forgive himself.
Whiterock is a town where people are from, because there's nothing to hold them there. Every year more of the stores on Main Street close, and every year more of its young people leave to find their fortunes somewhere else. Where what you see today may be different tomorrow.
Maybe that's why the town persists. Because there is more to Whiterock than its 639 residents, the elk statue by the park, and the Bite-A-Wee Café. More to it than a place where Gus and Sally find temporary passion together. Whiterock is more than just a town. A lot more...
Published by Uncial Press.
Available from Amazon, KOBO, and NOOK,
and from Untreed Reads and nearly every other ebookseller on the planet, in formats for all ereaders and reading apps.

If you prefer paper, HERE is where to get it. ISBN 978-1601749031
---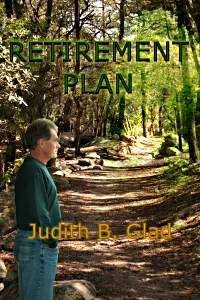 Jase Dart is retired. And bored. And now he's lost in the woods. The woman he encounters may not be lost, but Jace isn't sure she's quite sane. Only a crazy woman would live in a tree, right? Still, she isn't boring, so he offers to help her find a new home. And that's when she tells him that there is no returning from where she must go.
Only $0.99 at
Amazon
.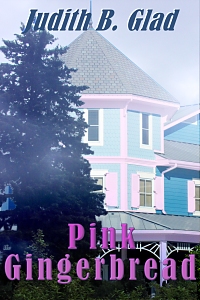 A young woman's dreams are fragile and often are lost to the realities of life. Alexandra's youthful dreams are but distant memories, until she rounds a curve on a forest road and discovers a place out of time. A house where dreams still live.
Only $0.99 at
Amazon
.
Family Reunion at Floating Nought Ranch. Come one, Come All!
Every family is dysfunctional, one way or another. But the Blankenships manage to get along in spite of themselves.
Usually...
Cecile, the family matriarch, has invited (read commanded) everyone to a family reunion at the ancestral ranch near Yellowstone. Annie brings inconsolable sorrow, Hetty dreads her parents' reaction to her latest lover, Evan has a secret, and Serhilda wants to be anywhere else. With four generations living in each others' pockets, everyone expects bickering, spats, hurt feelings, and perhaps a few secrets finally revealed. When the week is over, even Cecile wonders if the reunion brought the family closer together, as she had hoped, or created rifts so great that they'll never be mended.
Published by Uncial Press.
Available from Amazon, KOBO, and NOOK,
and from Untreed Reads and nearly every other ebookseller on the planet, in formats for all ereaders and reading apps.

Or get it in paper, HERE. ISBN 978-1601749024
---
Gotta love a cowboy.
Well, maybe...
Read a
sample
East meets West in a sensual contest where love is the prize...
What do an archaeologist from Back East and a cowboy from the empty corner of Oregon have in common? Not much, except the waterhole that Rock McConnell needs for his cattle and Genny Forsythe must approve. First she has to make sure there are no prehistoric petroglyphs near the site, and that could take months of study. Now Rock isn't against preserving the past, but his cattle are gettin' mighty thirsty.
Genny's youthful dreams were filled with cowboys, tall, lean, laconic, and Levi'd. Rock is all of them rolled into one gorgeous, virile man. Trouble is, she's had her fill of dominant males, and Rock is about as dominant as they come. Rock knows that delicate, feminine women can't last in the harsh environment of Owyhee County, pretty women like Genny, with silvery hair and painted fingernails. But his body sings another tune, one of immediate, demanding hunger for her kisses--and more.
Love will not be denied. Someone's got to bend, but who, and how much?
---
Read about
the Monster Cookie!
Or an excerpt.
A man who could have been best in the world and a woman who dreams of winning the gold discover that victory can wear many faces.
World-class bicyclist Stell McCray dreams of riding in the Sawtooth Classic, a women's race as challenging as the tour de France.
Sidelined by a serious accident, she concentrates on recovering her strength and her edge. Adam Vanderhook, sportswear manufacturer, thinks she'd be better off modeling and endorsing his new line of CycleWear. He knows what the cost of being best in the world can be. When Adam seeks a place at the center of her life, Stell has to decide whether she wants him more than the dream she's had for so long.
If Stell qualifies for the Sawtooth classic, Adam knows he'll lose her. Or will he? Might there be a life for them after the race?
---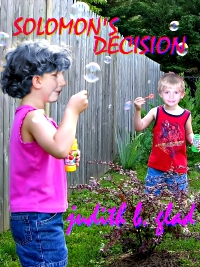 Read an Excerpt.
A sophisticated wetland scientist and a small town planner may have more in common than Wounded Bear Meadow.
Seeking to fill a heart left empty by the death of her fiancé, Madeline Pierson conceived twins by artificial insemination. Or did she? All she knew was that she needed something--someone?--to make life worth living.
One foolish night with Erik Soloman brought her both healing and guilt, so she did her best to forget him. Eight years later they meet again, to discover that time has not lessened the fiery attraction between them. When Erik encounters Madeline's son, he sees his own face--the twins must be his. Now Madeline is forced to face her feelings about him--how closely is she willing to let him share in her children's lives? Does Erik, who has never really had--or wanted--a home, have the staying power to be the man she needs? And will he?
---
Sometimes there's a reason why a guy acts like a jerk, but that doesn't mean a determined woman can't teach him better manners...
Jake is a loner. Delilah is sociable. He is a scientist, studying snowy plover mating behavior. She is an accountant who rides a motorcycle on weekends. He sacrificed his family for science. She sacrificed her future for her children. There's just no way the two of them can ever be more than friends. But they reckon without the powerful attraction between them and the determination of Jake's nine-year-old son to have a real family. Falling in love should be easy to do, so it's really too bad Jake has built an impenetrable wall around his heart.
All Delilah has to do is find the key.
Buy the ebook in your choice of formats from Writers Exchange eBooks
Or the paperback from Amazon.com
Read an Excerpt.